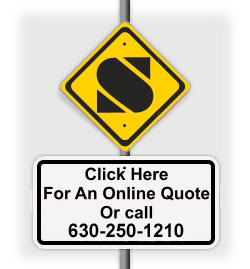 National Account Parking Lot Strategy
A National Account Strategy to Parking Lot Maintenance Leverage
Efficiencies which Result in $ Cost Savings $ !!!!!
View a short 5 minute video detailing services thatIf there are any questions regarding our procedure please contact our office at your earliest convenience for a free estimate. Receive a 10% discount, if a contract is signed before the beginning of the season (May 1st). Suburban Sealing Service, Inc. has regularly performed for Walgreens Company parking lots on a National level:
National parking lot services typically involve parameters such as fiscal planning, risk management, firm corporate project timelines, etc. Suburban Sealing Service, Inc. has vast experience when it comes to national accounts – we have decades of experience successfully collaborating with our corporate clients, recommending and providing professional high-quality maintenance programs that address short and long term needs. Over the years, we have built powerful corporate relationships, and we are well-equipped to provide your properties with the benefits of our experience.
We provide national parking lot services that are customized as per your requirements and specifications. Resurfacing, repair work and general maintenance – we present a wide range of services, tailored to your needs. We are confident that we will exceed your expectations!
Our National Accounts Approach:
Streamlines the allocation of required resources to provide all targeted parking lot maintenance on a national level.
Optimizes the processes and systems necessary for outstanding communication, knowledge management, collaboration and project planning to guarantee successful outcomes.
Minimizes variation and results in consistency and conformity for national parking lot maintenance program.
Competitive pricing advantage through generous volume discounts.

Why Partner with Suburban Sealing for your National Parking Lot Management Program?
Suburban Sealing Service, Inc. will ensure your project success and will facilitate the deployment of all resources to provide comprehensive parking lot maintenance services for all necessary locations. We commit to provide the following:
Extensive Knowledge and Experience
Established and Proven Working Relationships
Reliability of Support
Consistency of Service
Superior Quality Materials and Experienced Labor
On-time completion
Consistent High Quality Standards
Exceptional Customer Satisfaction
Competitive National Pricing
Suburban Sealing Service, Inc. is your one-stop-shop providing high quality and best practices, resulting in cost savings for your company.
Process to Achieve Optimal Results:
Suburban Sealing's proven process ensures high quality, efficiencies and minimal variation.
Pre-Season Planning
Geographic Assessment
Parking Lot Evaluation Program Includes Collaborative Experts in Project Planning
Competitive Pricing and Generous Volume Discounts
Satisfaction Guaranteed
Working Season
"24/7" Hands-on Management and Inspection of all Work
Full Adherence of all Parking Lot Specifications
Seasoned, Fully Trained Professional Crews
Commitment to Excellence
Resource Dedication to Meet all Timelines
Suburban Sealing Service, Inc. guarantees the quality and consistency for each of your parking lots across the nation. We provide competitive pricing and generous volume discounts for the highest quality work. We commit to exceed your expectations with satisfaction guaranteed!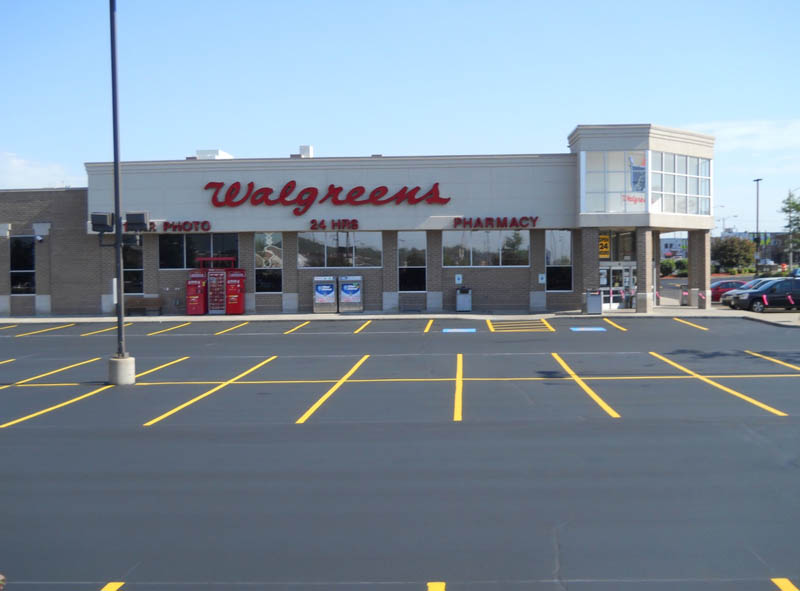 Walgreen Co.
"Walgreen Co. has a quality standard for the appearance of the grounds and pavement around our stores, and for about the past seven years, Suburban Sealing Service has consistently presented the workmanship and service to reliably produce repeated results that elevate us above our competitors' stores. They not only use materials and equipment for a top-notch parking lot job, but their service level is second to none as far as scheduling large-scale, multiple-site projects across a broad geography and the interaction with our corporate staff and local store managers. The solid track record we have with Suburban Sealing brings us to give more and more store locations to them to maintain each year; by now they have worked on well over 1,000 Walgreens stores in Illinois and about a dozen other states, and this number continues to grow. I strongly recommend Suburban Sealing Service with my assurance that, very simply, if you go with them, you'll be getting the best there is."
- Lee Gibbs, Regional Facilities Manager
Walgreen Co



For a free estimate, please contact our office at your earliest convenience. Receive a 10% discount if a contract is signed before the beginning of the season (May 1st).